work / RAILway 2018
RAILway
Metro Tunnel Creative Program
City Square, Swanston Street
2018/19
https://metrotunnel.vic.gov.au/about-the-project/creative-program
Railway 2018
Railway is a project that explores our collective cultural, social and personal narratives in relationship to the graphic, abstracted designs of suburban train tickets issued between 1920 and the late1980s that departed from or arrived into Melbourne.
RAILway is a broader development of an earlier project developed in 2013/ 2014 titled Station to Station, which was exhibited in Melbourne Now at the National Gallery of Victoria as part of the group exhibition 'Flags for Melbourne'. This was a narrower project that primarily referenced train tickets in and out of Finders Street Station. RAILway enhances the original concept by extending the scope further by tapping into the now obsolete but still resonant visual design language that was used on suburban train tickets throughout greater Melbourne as well as country tickets issued across Victoria.
When people first encounter these works along Swanston Street, I expect they will be provoked into a very personal response by recalling train tickets associated from their own childhood. Perhaps triggering a sense of nostalgia through their own individual memories relating to personal or collective experiences, remembering journeys undertaken with family and friends between particular destinations. For example, there were some absolutely beautiful tickets specially printed for travel to Flemington, Sandown and Caulfield horse racing tracks, with destinations stating HILL, STAND, LAWN and PADDOCK. These appear to be inspired by the colours, spots and stripes of the jockey's silks. There are also tickets relating especially to VFL Park, which again appear to loosely reference the stripes of players Jerseys and other tickets printed for journeys to and from Calder Raceway. One ticket I expect to resonate with many people is the one issued for 'The Show Platform Only' when the eagerly anticipated Melbourne Show was in town. This is a project that has the capacity to relate to all Melbournians - to all walks of life.
Early tickets, from 1900 onwards, were printed by Victorian Railways, all in house, using machines brought to Melbourne from London. This probably explains why the designs in the beginning were so generic, and why the circular red, white and blue ticket 'Corio to…' looks so similar to the London Underground symbol. Later, as Melbourne continued to grow with new suburban lines and stations, new colours were introduced and crosses, numbers, letters and stripes added. All coded with colours and symbols that reflect both inward and outward journeys as well as weekly, return or single journeys. Individual tickets were issued to children, adults, pensioners and workmen, all coded to help identify each particular passenger and journey.
These tickets represent a complicated and fascinating visual coded language that is particular to Melbourne. This project titled RAILway takes these tickets out of their original context and distils the underlying abstraction. What is revealed is an extremely evocative collection of abstracted forms - common to us all.

Obsolete train tickets departing and arriving into Melbourne - Reference Forms for RAILway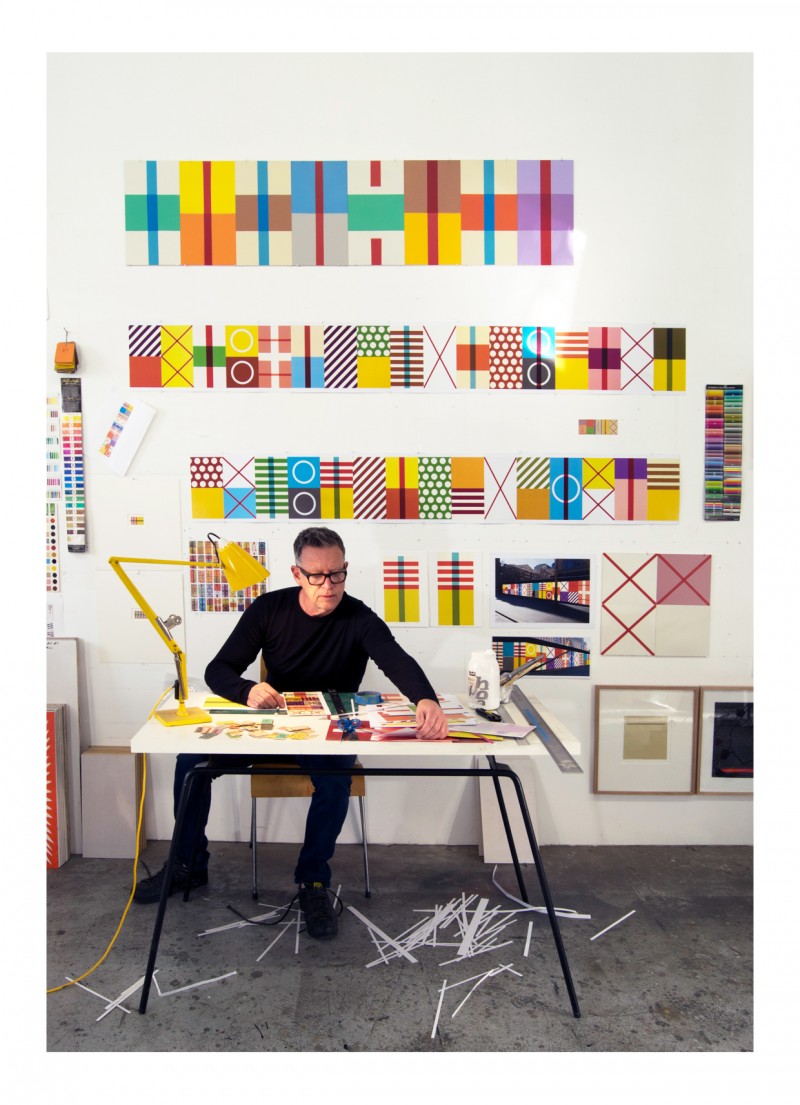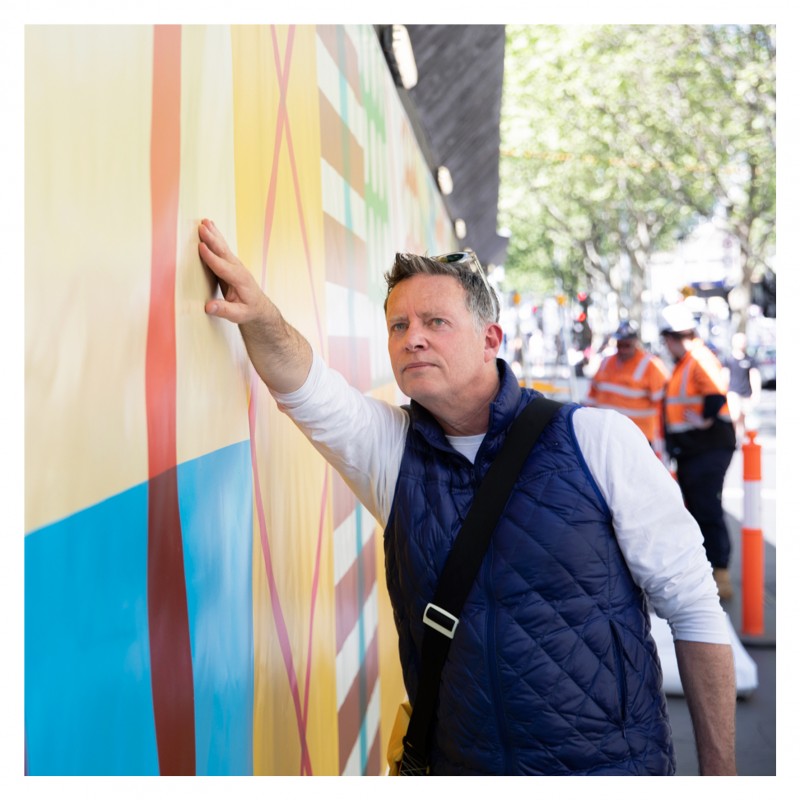 Portrait photo © Charlie Kinross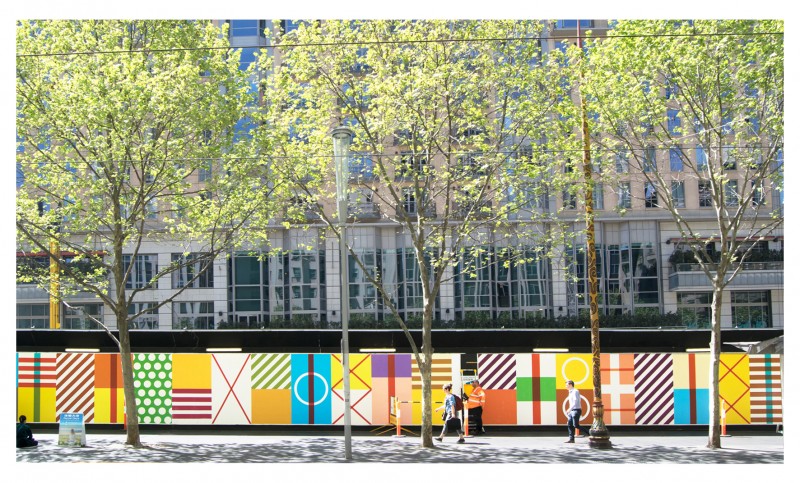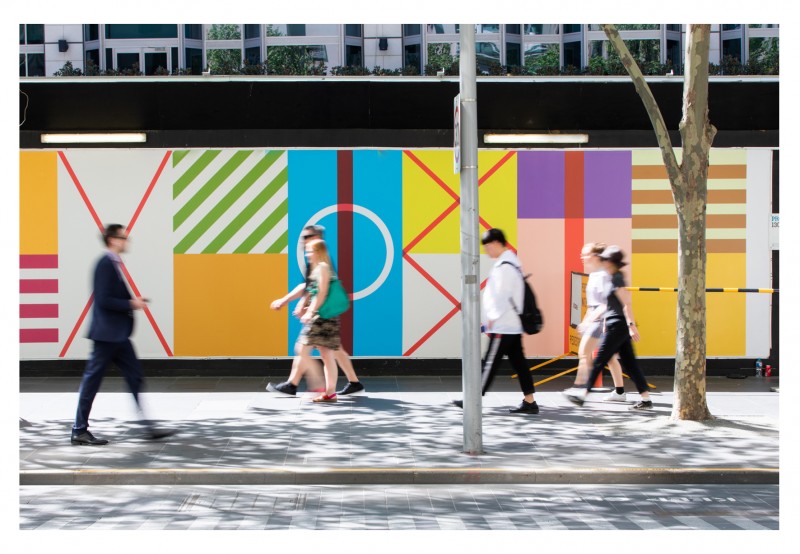 photo © Charlie Kinross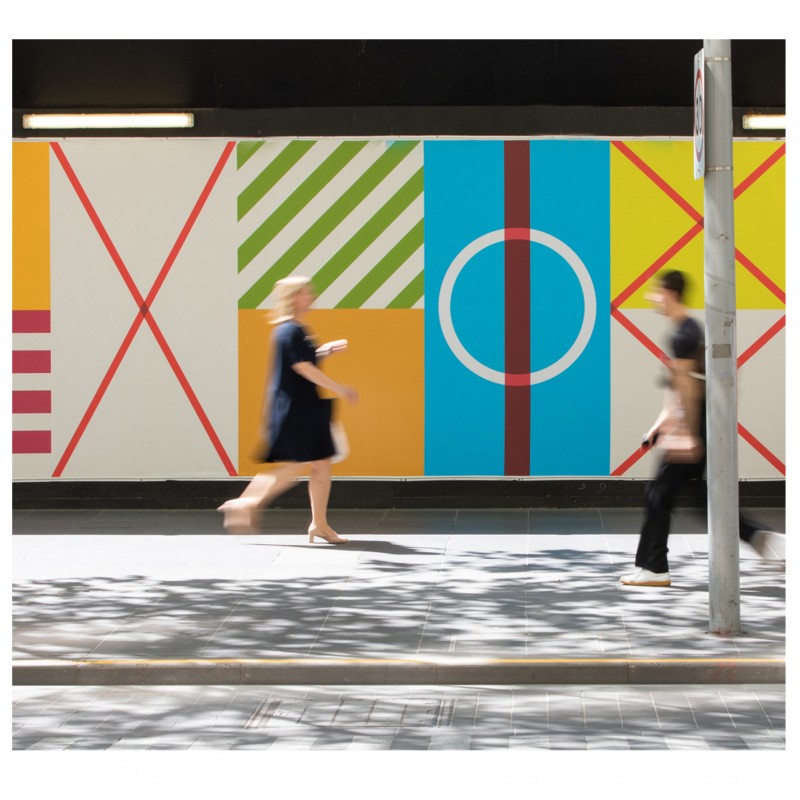 Photo © Charlie Kinross