work / IN MONO 2017
In Mono
An Installation of 15 deconstructed record covers with orange spots
Cardboard on cardboard
Various dimensions 2017
"When I think of the way Peter Atkins works, I am reminded of the great natural historians of the nineteenth century who sought to understand the world around them and the complex relationships that existed within it by looking, collecting, categorising and classifying the specimens they found. Through this process of documenting similarities, identifying patterns and defining difference, they established a rich resource of physical and visual material that provided the basis for their own scientific inquiry and much subsequent understanding. Similarly fascinated by the surrounding world, Atkins looks intently, collects relentlessly and sorts, finding order and variation. His focus is however firmly on the twentieth and twenty-first centuries and the man-made specimens that are mostly overlooked as ubiquitous elements and detritus of the everyday urban environment.
Atkins describes his practice as 'readymade abstraction'. Appropriating designs drawn from sources as diverse as product packaging, highway road signage and mid-twentieth century jazz album covers, he pares back extraneous details – typically removing text and any representational imagery – and reduces it to an abstract composition in which line, form and colour exist in a finely calibrated visual harmony. Atkins' art is deeply rooted in the history of Modernism and various strands of twentieth century art. Within this he identifies in particular the influence of Minimalism and its drive towards an aesthetic simplicity, Pop Art and its co-opting of commercialism and re-presentation of the mass-produced object, and the post-modernist practices of appropriation and deconstruction, all as being significant within his approach.
Being based on designs drawn from the flotsam and jetsam of the everyday, Atkins' unique brand of abstraction involves an element of familiarity – albeit one that is not immediately or easily identifiable after it has been transformed in his hands ­– that successfully counteracts the struggle most viewers experience when looking for meaning in pure abstraction. This focus on familiar forms and shared cultural references injects an element of humanism into the work, giving it a broad relevance that evokes individual memories and experiences, and opens up the possibilities of personal meaning and narrative being ascribed to it".
Kirsty Grant
(from an essay titled Under Construction – Chaos and Order written for SCAPE8 in 2015)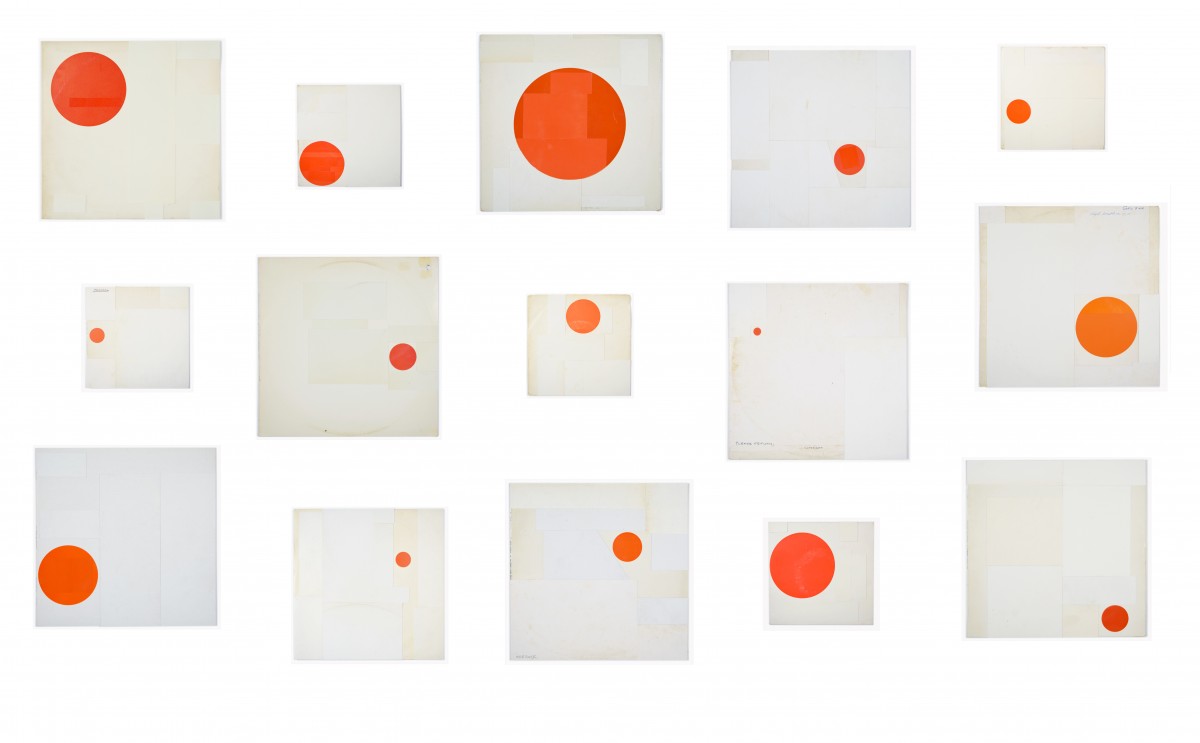 selected details below