work / DECONSTRUCTED COLOUR CHARTS 2018-19
Haus Werk: The Bauhaus in Contemporary Art
McClelland Sculpture Park and Gallery
24 November 2019 – 15 March 2020
The exhibition Haus Werk: The Bauhaus in contemporary art, 24 November 2019 to 15 March 2020 at McClelland Sculpture Park + Gallery, forms part of the official 100jahrebauhaus program of events that celebrates the centenary of the Bauhaus in 2019. Including Australian and international contemporary artists and performers, Haus Werk affirms the relevance of methods first grounded in the Bauhaus, and explores the way these concepts have new applications across different locations and times. Echoing the expansive educational agenda of the Bauhaus, the project incorporates exhibitions, architecture, a library resource, an education program and a catalogue.
The title refers to the way our understanding of the Bauhaus has become entwined with domestic space, with particular emphasis on the influence of the female artists who were relegated to the weaving workshop . Acknowledging the production of artwork as both a form of labour and a kind of play, the project encourages a fluid understanding of these states of production, as outlined by Bauhaus master Johannes Itten in 1919: 'Play becomes celebration; celebration becomes work; work becomes play. Our play should become work; our work, a celebration; and our celebration, play. I regard this as the supreme excellence of the human tasks .' ['our play, our party, our work' was the title given by Johannes Itten to his lecture of 1919]
Haus Werk includes an exhibition across the three internal gallery spaces as well as outdoor installations at McClelland Sculpture Park and Gallery; a series of public programs to accompany the project including a kite festival and a lantern parade; an installation by Jacqueline Stojanovic at the Glass Cube in central Frankston; a series of related publications on display available for reading and perusal at Frankston Library; and a catalogue.
The project features an even allocation of Australian and international participants to increase dialogue and strengthen networks in the fields of art and design. In doing so, the project opens for consideration the differing contexts of influence.Many of the international artists have never exhibited in Australia before.
Artists: Peter Atkins (AUS); Anael Berkowitz (USA/ISR); Katja Brinkmann (DEU); Danica Chappell (AUS); Sarah crowEST (AUS); Elizabeth Day (AUS); Stephan Ehrenhofer (AUT); Assaf Evron (ISR/USA); Anna Farago (AUS); Robert Jacks (AUS); Paul Knight (AUS); Eva-Fiore Kovacovsky (CZE); Paul Klee (CZE); Mafalda Millies and Roya Sachs (USA/DEU); John Nixon (AUS); Laresa Kosloff (AUS); Jordan Marani (AUS); Sam Martin (AUS); Bernd Ribbeck (DEU); Jacqui Stojanovic (AUS); Esther Stewart (AUS) and Pallavi Sen (IND); Sebastian Stadler (CZE); Tim Tetzner (DEU); Claudia Wieser (DEU)
Curated by Jane O'Neill, with Lisa Byrne and Simon Lawrie
This project is supported by Creative Victoria, The Balnaves Foundation, Frankston City Council, the Besen Family Foundation, Mercedes Benz Mornington, the Honorary Consulate-General of the Federal Republic of Germany in Victoria, and Henkell Brothers, Haymes Paint and Micador For Artists, in partnership with the '100 years of Bauhaus' anniversary program.
Deconstructed Colour Charts 1 – 9
Gloss Masta
430mm H x 540mm W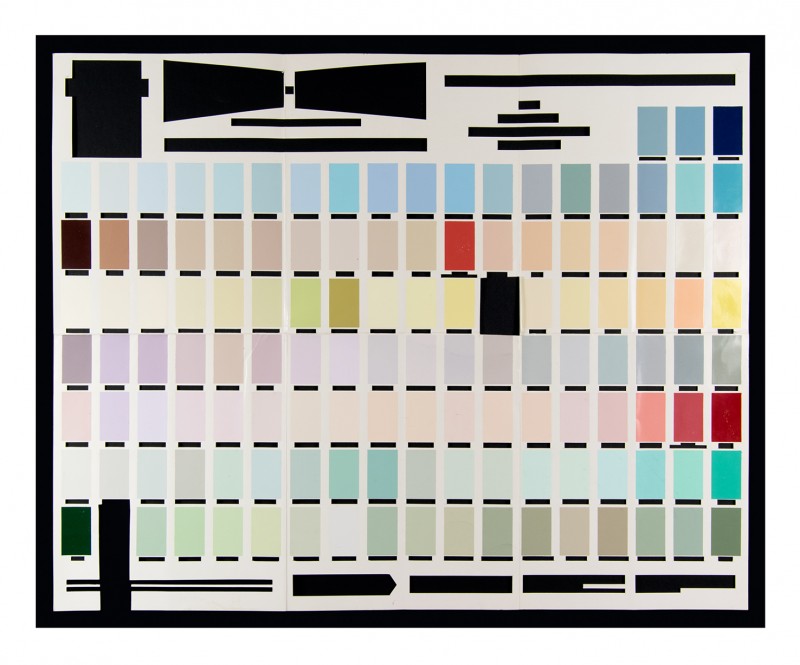 Dulux Interior Paint Colours
470mm H x 510mm W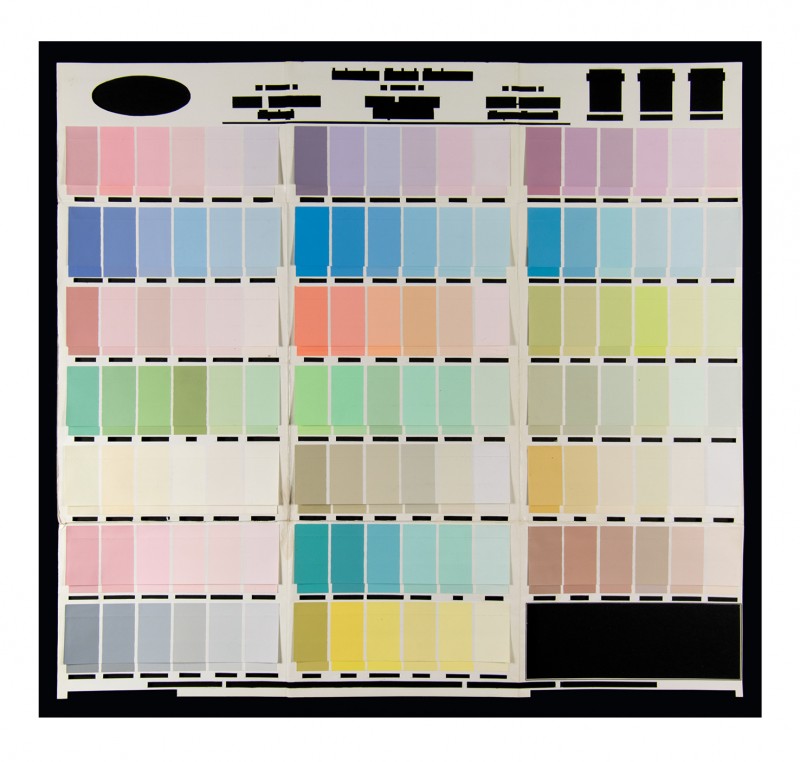 Walpamur Colours
455mm H x 505mm W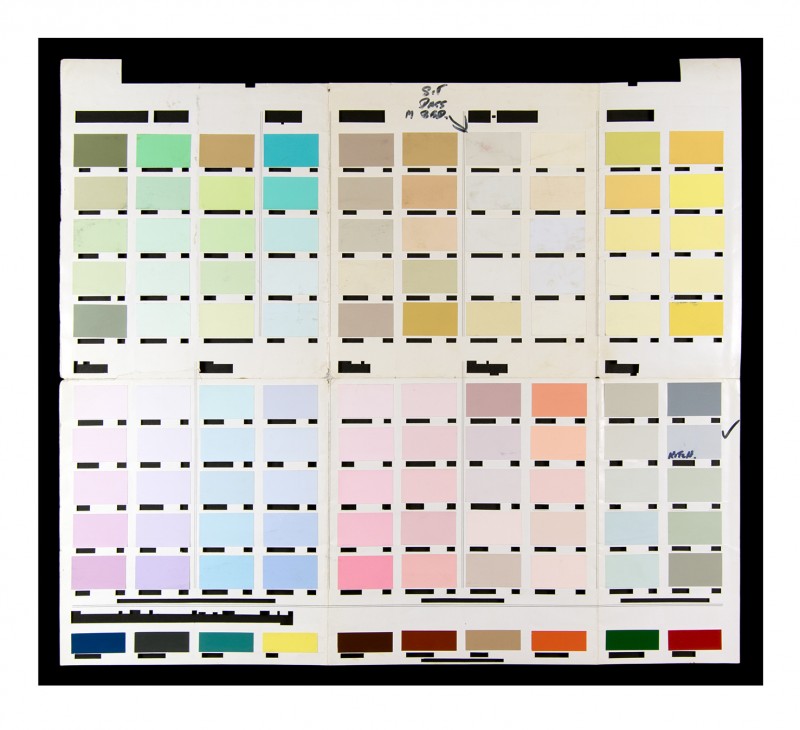 Solver Colour Harmony
330 H x 515 W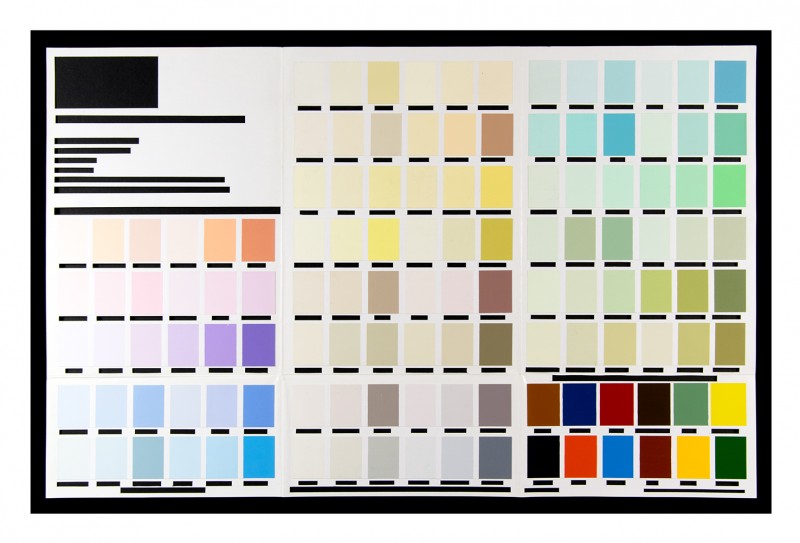 Supalusta
230mm H x 545mm W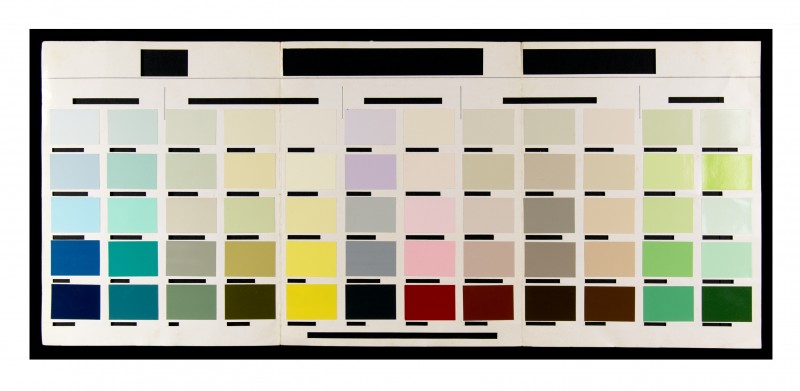 British Paints Brilliant Gloss Enamel
340mm H x 540mm W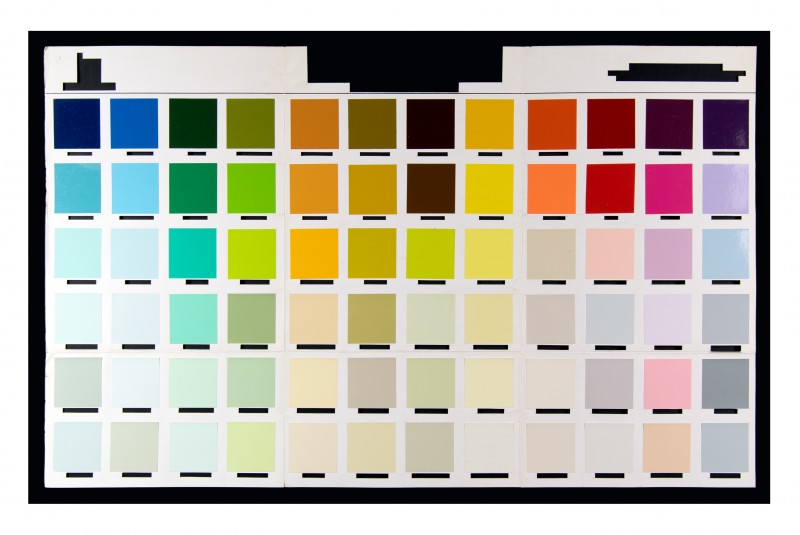 Berger Breeze
360mm H x 570mm W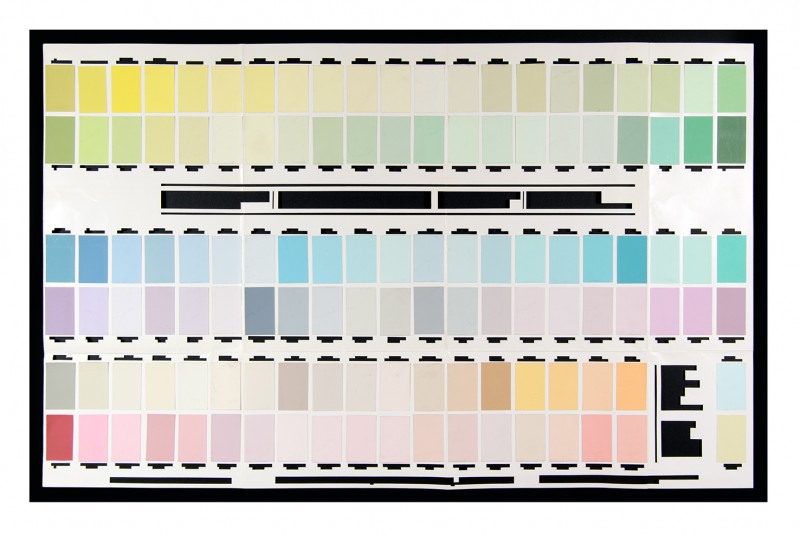 Dulux Interior Colour Guide 1975
415mm H x 505mm W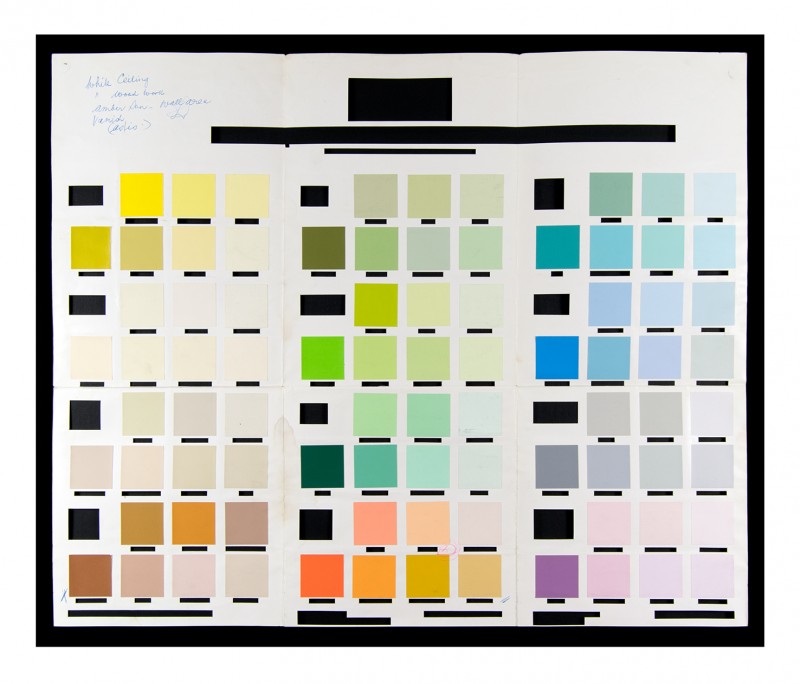 Berger Exterior Colour Selector
355mm H x 570mm W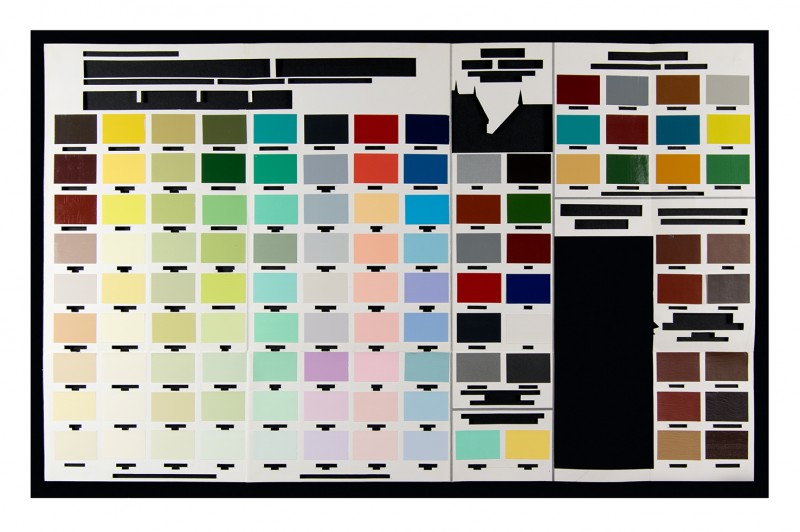 Decontructed Colour Charts 1 - 9